Click Contacts to understand our CMMI-DEV background and contact information
Click Home to return to Transdyne Corporation's home page.
Transdyne's CMMI-DEV v1.3 Based Services
Transdyne Corporation provides CMMI-DEV v1.3 related:
Courses,

SCAMPI appraisals,
Consulting services
Our services are focused and tailored to make implementation of the CMMI-DEV practices affordable and effective for our clients.
The value added for our clients is our method of focusing in building on your existing processes. Re-use of current processes in project management, engineering, and support provides a significant reduction in their investment. Integrating existing ISO/AS9100C, Lean, Six Sigma, Agile and manufacturing processes results in further reduction.
Transdyne's on-site courses include the Introduction to the CMMI-DEV v1.3 and overviews of CMMI-DEV for the managers. We enrich our courses using the client's existing processes to provide meaningful examples of implementations of CMMI practices. Using over 16 years of successful implementation experiences, we provide a wide spectrum of examples. These examples include lessons learned from software and system engineering, manufacturing, and commercial software product lines.
Advantages of Implementing CMMI-DEV v1.3 Practices in Small to Medium Organizations
Despite popular myths, planning and implementing the process improvement activities is strikingly simpler for small to medium organizations. When process improvement projects are planned appropriately for our clients,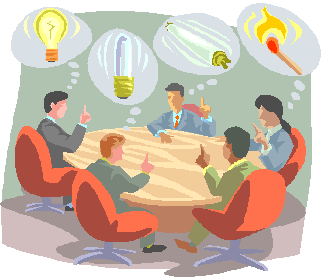 implementation of the practices requires less time and resources since:
1. The costs of implementing change to processes is dependent on the size of the organization.

2. The existing processes in our clients are more efficient and flexible and easier to modify.
3. Communication of information and reception of new ideas is more efficient and flexible.
1. CMMI-DEV v1.3 Related Courses
As a CMMI Institute Transition Partner, we provide our clients courses in:
Introduction to the CMMI-DEV v1.3

Management Overview to the CMMI-DEV v1.3.

SCAMPI Class C, B and A appraisal methods and team training

Management Overview to the SCAMPI C, B and A methods
Our delivery of the Introduction to the CMMI-DEV v1.3 course material is flexible. We arrange class hours and locations to fit the schedule needs of our clients.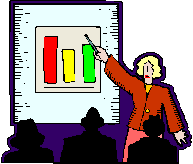 Our CMMI-DEV v1.3 Management Overview is designed to provide the executive managers with the information of how the CMMI-DEV can improve their management and technical processes. We used our lessons learned from working with our clients to develop the overview. The overview provides the managers with information to answer questions and concerns of resource committments and expected improvements.
We provide you the course materials and bring our laptop to hook up to a projector. In tailoring for each client, we have taught as few as 2 students.
As part of our SCAMPI appraisal services, we provide team training for the different types of SCAMPIs. We also have an SCAMPI Overview training for managers prior to conducting the appraisals to answer questions about the activities and schedules.
2. SCAMPI v1.3 Appraisals
The CMMI Institute recognizes are four types of Standard CMMI Appraisal Method (SCAMPIsm) appraisals, Classes C, B, A and Action Plan Re-appraisal. Each appraisal type has a different focus and uses different types of evidence, extent of verification, Each type differs in the flexibility in customizing to suit our clients.
Appraisal Planning ........
We support the client's planning for each Class of SCAMPI appraisals. The Appraisal Plan, developed collaboratively with each client, contains description of the sponsor's business goals and planning information that includes:
Organizational Scope (where the evidence is collected)

Participants

On-Site Interview Schedule

Evidence Collection Strategy

Risk management

Costs (hours)
The Appraisal Plan importantly serve as a signed agreement between the sponsor and Transdyne Corporation.
SCAMPI Class C:
The intent of a SCAMPI Class C appraisal is used to take an inventory of the existing processes or plans. The results of this inventory are used to identify:
Existing processes that can be used "as is"

Processes that need modifications

Required process modifications
These results, combined with client information, such as schedule and staff constraints, customer concerns or product release dates, is used to develop an Action Plan. The Action Plan contains the required personnel and schedule to implement process modifications.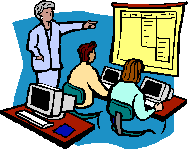 Performing a SCAMPI Class C is an effective risk management technique. The results of the inventory provides a realistic estimate of labor and schedule in the Action Plan. The schedule in the Action Plan is often changed to balance available resources, resolve scheduling conflicts and minimize effects on product releases or proposal submissions. SCAMPI Class C appraisals require an appraisal team of a minimum of a CMMI Institute lead appraiser.
SCAMPI Class B:
The intent of a Class B appraisal is to evaluate the status of the process modifications in the Action Plan. This evaluation functions as a risk assessment of the current status of these process modfications. This status provides the client with a likely success in obtaining a Maturity Level.
The risk assessment uses a 3 point scale (red, yellow, green) and communicates the risk of CMMI goal satisfaction using the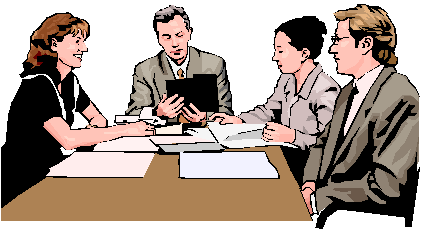 current practice implementations. Our clients perform SCAMPI Class B appraisal before performing a SCAMPI Class A.
Class B appraisals may be performed with a flexible schedule to accommodate previous business commitments.
SCAMPI Class A:
Class A appraisals provide a benchmark used for either source selection, internal process improvement or contract performance monitoring. The results of a Class A may be posted on the CMMI Institute's List of Published SCAMPI Appraisal Results website if the
sponsor desires to publish the results.
The Class A appraisal method is documented in the Standard CMMI Appraisal Method for Process Improvement (SCAMPIsm), Version 1.3, Method Description Document (MDD) which is available at http://cmmiinstitute.com/.
SCAMPI Class A appraisals usually collect and organize evidence off-site.
Off-site evidence collection period has two purposes.
Reduce the costs of on site evidence collection.

Provides ample time to collect missing or insufficient evidence
Readiness reviews are often performed during the on-site SCAMPI A team training. The purpose of readiness reviews is to determine the sufficiency of the collected evidence before the on-site verification. Verification of the evidence is always performed during the on-site period.
During the on-site period, the appraisal team members verify both documented evidence as well as affirmations. Affirmations are collected during interviews. Two members of the appraisal team must be present at interviews. After completion of the interviews, the appraisal team validates the findings with the interview participants and rates the goals, The final on-site activity is to generate the Maturity Level and present the final findings.
The Action Plan Re-appraisal may be used when a Maturity Level is not acheived depending upon the potential recovery of the goal.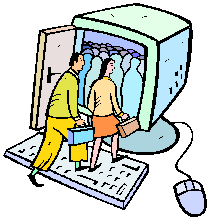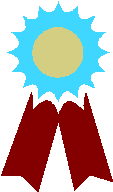 The requirements for a formal SCAMPI v1.3 Class A benchmark include:
1. A CMMI Institute certified SCAMPI Lead appraiser
2. At least four members on the appraisal team, including the CMMI Institute certified lead appraiser.
3. Each member of the appraisal team needs to have completed the Introduction to the CMMI-DEV v1.3, SCAMPI A appraisal team training, as well as other experience levels and training as documented in the MDD.
We can be found in the CMMI Institute's Directory of certified lead appraisers and instructors for the Introduction to the CMMI at http://partners.cmmiinstitute.com/find-partner-organization/.
3. CMMI-DEV v1.3 Based Consulting Services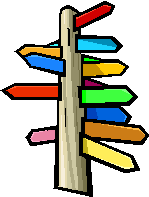 Getting started on the process improvement journey can be confusing as there are many choices in formal process improvement paths. These multiple paths are due to a wide variety of process improvement models, tools & techniques currently available to plan and control operating costs to maximize profits.
One of first tasks in planning the process improvement journey is understanding the investment costs and value of each model, tool and technique to chose a model that fits the budget.
Keys to Success in Implementing the CMMI-DEV v1.3 ...
The three keys to the successes of our consulting services leverage our lessons learned from:
1. Using the advantages of small size, agility, flexibility and communication skills

2. Reusing and existing management and engineering processes, and if available, ISO/AS9100C, Agile, manufacturing, or Six Sigma
3. Implementing CMMI practices "to make sense" for the client's business context
Our successes are documented in presentations at both CMMI Institute and National Defense Industries Association (NDIA) sponsored conferences and workshops and are published in the proceedings. PDFs of these presentations are available on the Contacts page or from the NDIA or CMMI Institute websites.
CMMI Related Planning Services
From our experiences and lessons learned, we do not view small to medium organizations simply as miniatures of larger organizations. Our clients have unique business models that can not successfully implement CMMI practices by simply scaling down existing process assets obtained from larger organizations.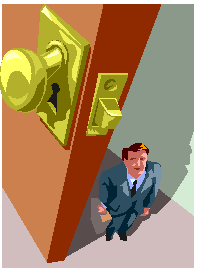 Small to medium organizations account for well over 80% of businesses in the global economy. These communities are the low cost engines generating the rapidly emerging technologies to today and tomorrow. Implementing effective and economical CMMI practices should focus on the business case of the specific client, never on the larger corporations.
Planning affordable CMMI related process improvement activities starts with developing the business case. We support the our client's development of their business case by conducting an analysis of balancing the expected gains to the planned costs.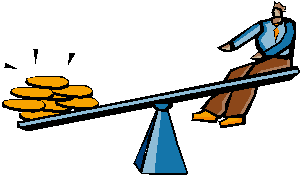 As part of this analysis, using our lessons learned with successful clients, we provide consulting services to this community to first focus and understand critical tasks, such as:
1. Identification of their business goals,
2. Developing realistic and achievable values for improving key processes,
3. Launching specific process improvement projects with realistic schedules
4. Scheduling periodic higher level management review of these projects.
Instead of mimicking procedures and processes of larger organizations, we recommend process improvement planning activities in small organizations should:
1. Design and implement processes that reflect the way their organization actually functions
2. Use practitioners to design new templates or modify existing templates
3. Develop measurements useful for statusing business goals
4. Take advantage of short development or technical service cycles as an improvement opportunity to decrease the time for institutionalization of processes.
Click Contacts to understand our CMMI background and contact information.
Click Home to return to Transdyne Corporation's home page.
© Transdyne Corporation 2005, 2007, 2016